Antoine Hallet
Senior associate | Brussels
Antoine Hallet is a Senior Associate at Sotra.
Admitted to the Brussels Bar in 2013, Antoine joined Sotra in 2019. He practices all aspects of employment law and advises private sector companies of all sizes as well as senior executives.
Antoine is a member of the editorial board of the legal journal "Chroniques de droit social".
He is a regular speaker at seminars and training sessions on labour law.
Biography
PROFESSIONAL BACKGROUND
Sotra : Senior Associate (2019 - ...)
CMS België: Lawyer(2018 - 2019)
Taquet, Clesse & Van Eeckhoutte: Lawyer (2013 - 2018)
ACADEMIC BACKGROUND
VUB: Master na Master Sociaal Recht (2013 - Cum laude)
UCL: Master Law, 2012 (2012 - Cum laude)
Universidat Pompeu Fabra (Barcelona), Erasmus program (2012)
Universiteit van Namen, Bachelor Law (2010 - Cum laude)
Ln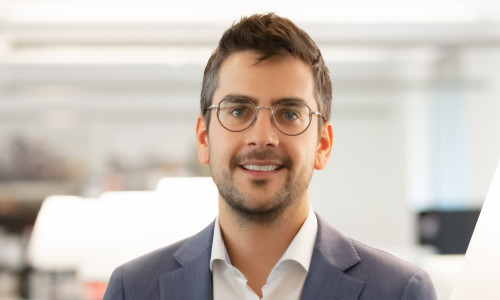 +32 (0)2 899 50 69
Expertise
Individual employment law
Collective employment law
Termination of the employment contract
Alternative compensation
Well-being at work
Publications
La protection des secrets d'affaires
A. HALLET, O. RIJCKAERT et A. WESPES, Guide juridique de l'entreprise, Wolters Kluwer Belgium, Liège, 2021, 70 p.
Surveillance de l'employeur : reste-t-il au travailleur une part de « vie privée » au travail ?
A. HALLET, O. RIJCKAERT et S. VAN BUNNEN, inP. JOASSART (Ed.), La disparition des statuts en droit social, Larcier Intersentia, Bruxelles, 2021, 30 p.