Valentin Hanquet
Partner | Brussels
Valentin Hanquet is a partner at Sotra.
He was admitted to the Brussels Bar in 2012 and joined Sotra in 2015. He practices individual and collective labour law. He advises companies and organisations in the private and public sectors, as well as individuals, on a daily basis. He has developed a particular expertise in personal data protection and privacy at work.
Valentin is the author of several publications in the field of employment law and regularly conducts training sessions and seminars on employment law issues and current affairs.
Biography
PROFESSIONAL BACKGROUND
Sotra :

Partner (2021–...)
Senior associate (2019–2020)
Associate (2016–2018)
Trainee (2015)

Verschueren & Associés : Trainee (2012-2014)
ACADEMIC BACKGROUND
UCL : Master in Law (2012)
UCL : Bachelor in Communication (2008)
Ln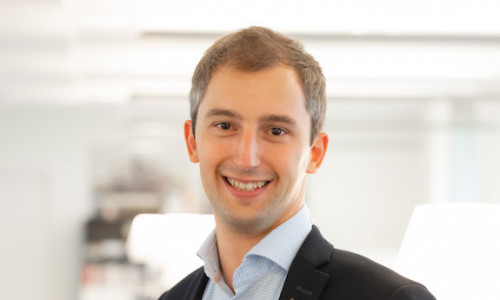 + 32 (0)2 899 50 55
Expertise
Individual employment law
Collective employment law
Privacy and GDPR
Publications
Le conseil d'entreprise et le comité pour la prévention et la protection au travail
P. BRASSEUR, V. HANQUET, S. REMOUCHAMPS et O. RIJCKAERT, Bruxelles, Wolters Kluwer (annuaire, mise à jour annuelle), 560 pp.
La responsabilité civile du travailleur
K. DEVLOO et V. HANQUET, Orientations, Bruxelles, Wolters Kluwer, 2020/10, pp. 38-49
Le règlement général sur la protection des données (RGPD) : implications en droit du travail
V. HANQUET et O. RIJCKAERT, in Le droit du travail revisité à la lumière du XXIème siècle, Larcier, 2018, pp. 448-481